G Suite Migration and Configuration
G Suite Migration and Configuration
Umbrella I.T. Services makes migrating to G Suite simple with our all-in-one G Suite migration, configuration and training services. Our staff have provided migration, configuration and training services for associations in Vancouver including non-profit charitable organizations, private businesses and the BC Professional Firefighters.
Activate Google Grants to enable $10,000 a month in Google Ad spends. Non-Profits and Charitable Organizations only.
Simplify scaling, business development, processes, communication, collaboration, administration and more by organizing the association and it's members into Organizational Units, Groups and Roles using G Suite.
Simplify communication and collaboration through the development of distribution and mailing lists inside of G Suite, Gmail, Hangouts, Meet, Google Drive and Shared Drives.
Increase accountability and productivity by registering all assets and resources including hardware, meeting rooms, calendars, contact directories, shared file directories, and more inside of G Suite, Gmail, Hangouts, Meet, Google Drive and Shared Drives.
Reduce capital and operating expenses by identifying key processes and configuring relevant automations inside of G Suite.
Enable activity tracking, user collaboration, secure file access, secure file sharing and compliant data storage by hosting file directories inside of Shared Drive and Google Drive.
Enable data loss prevention, system wide auditing, file retention, email retention and more with Google Vault.
Ensure staff can find any file, email, contact or other information via universal search with Google Cloud Search.
Build custom external or internal facing websites via Google Sites.
Increase collaboration with Google Hangouts instant messaging, Google Meet video conferencing and other collaboration tools.
Configure productivity software including: organization wide analytical tools, individual to-do lists inside of Google Keep and Google Tasks, surveys/questionnaires/quizzes via Google Forms, knowledge management databases inside of Google Drive and other custom configurations and integrations inside of G Suite.
Migration of all existing users, contacts, calendars, emails and files into G Suite.
Connecting all workstations, laptops and servers to G Suite software, Shared Drives, Google Drive accounts and other tools.
Consultation is at the core of our work
Our expert consultants regularly meet with your leadership team to address any existing problems, plan ahead for future challenges and help your businesses leverage technology to meet it's goals.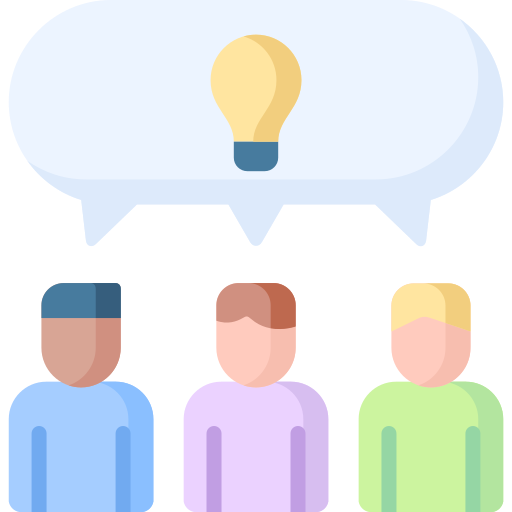 Reduce downtime with pro-active services and solutions

Set, achieve and review quarterly goals with strategic consulting sessions

Streamline operations with I.T. policies and guidelines

Implement modern technologies with our project management team